Welcome to Our Parts Department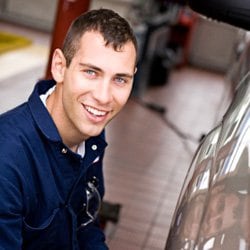 No matter what your Ford vehicle needs, we've got genuine parts for all occasions here at Glacier Valley Ford Inc.
Ford cars are among the most durable and high-quality vehicles on the market, so when it comes time to replace their parts and components, why would you trust anything other than genuine Ford parts? At our dealership, we're proud to say we employ a host of Ford parts experts who're ready and willing to help you find the right replacement parts for your F-150, Escape, Explorer, Bronco Sport or Ranger. With the help of our parts team, you'll get the most out of your crossover, SUV or truck for years to come.
Ford Parts Offer the Right Fit, the First Time
Every part that we offer at Glacier Valley Ford Inc. is backed by the OEM. This means that they're designed specifically to work for your car and are not a one-size-fits-all solution. It also means you're finding the same parts that are used in the production of your vehicle, meaning that you can count on assembly-line quality. If you want the best parts possible for your crossover, SUV or truck, you want genuine parts from Glacier Valley Ford Inc..
Parts Order Options - Online, Phone, or in Person
In this modern day and age, Portage, Reedsburg and Wisconsin Dells drivers can look forward to a modern parts experience at Glacier Valley Ford Inc.. We offer drivers a range of ways to order parts! Whether you're a Baraboo driver that prefers classic in person interactions or you're looking to call or utilize our website, Glacier Valley Ford Inc. can accommodate all three options! Ensure that your vehicle stays in fit driving shape, choose Glacier Valley Ford Inc. parts department for all your new parts needs! Baraboo drivers can fill out an online parts order to get ahead of the curve! Stop by, call, or fill out an online parts order today!